Taiwan Hotels Search Results
Taipei-Beitou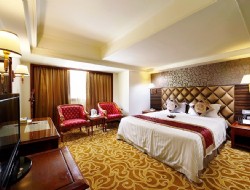 Chyuan Du Spring Resort is a modern Taipei Beitou Hot Spring hotel adjacent to MRT Xinbeitou Station and close to Beitou Hot Spring Museum, Geothermal Valley, Beitou Library, Shilin Night Market, National Palace Museum and many other Taipei attractions for your Taiwan travel.
TWD 2200+
nightly price per room
Book
No.220, Guangming Rd., Beitou District, Taipei City , Taiwan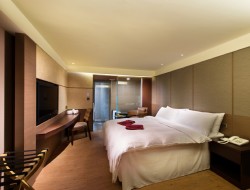 Beitou Hot Spring Resort is perfectly set in famous Beitou Hot Spring Area with natural tranquil surroundings. Also, Beitou Park, Beitou Library, Beitou Hot Spring Museum, and Geothermal Valley are some historical attractions located within a short stroll.
TWD 4030+
nightly price per room
Book
No.3, Zhongshan Rd., Beitou Dist., Taipei City 112, Taiwan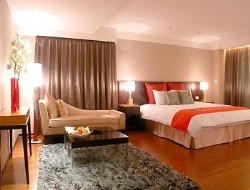 Aqua Bella Hotel is a trendy, elegant hot spring hotel in Taipei. It offers fashionable rooms decorated with Italian style to create a comfortable and noble ambience. AquaBella Hotel also has convenient transportation. Nearby attractions include Yangminshan National Park, Shilin Night Market, etc.
TWD 4888+
nightly price per room
Book
63 WenQuan Rd. BeiTou,Taipei, Taiwan R.O.C